Welcome
Quick Links
Welcome to the official web site for the Stoneybrook Community Development District (CDD). The purposes and goals for the site are four fold.

Our first purpose is to educate our community regarding the obligations of the CDD. What does the CDD do? How does it operate? What is it responsible for in the community? The navigation links "About the CDD", "Our Projects" and "Document Library" are geared towards providing our residents with answers to these questions. The content is currently rudimentary in nature but our goal, with your help, is to provide a platform that will be a comprehensive resource book.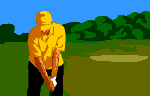 The second purpose is to keep the community informed concerning events, short and long term projects, finances, and other material issues pending within the community. The "Calendar" gives the monthly CDD Board meeting schedule. We invite you to come to one of our meetings to see us at work. The "Document Library" contains agendas. We urge all of our residents to review this material and stay informed.
The third goal is to link all of the components of our community. To this end we have created direct links to the Stoneybrook Golf Course web site and the Stoneybrook Master Association web site. Both sites are excellent resources for events, news, and information that are distinct from what you will find here and for that reason, essential in order to understand how we all work together to get things done in this village.

Last, and most importantly, the purpose of this site is to provide our residents with a forum to ask questions, and make comments, complaints, and suggestions. "Contact Us" provides that platform. We truly want you to be involved with us as we move forward in the development and administration of this community. Please feel free to put your "two cents worth" in.

In sum, we welcome you to this site and hope it will be a tool that our residents can use to enhance their experience in this great community.

Respectfully,
The Stoneybrook CDD Supervisors.
Board Members
Eileen L. Huff, Chair
Chris Brady, Vice Chair
Adam Dalton, Assistant Secretary
Phil Olive, Assistant Secretary
Philp Simonsen
, Assistant Secretary
DEPARTMENT OF FINANCIAL SERVICES AFR
https://apps.fldfs.com/LocalGov/Reports/